American Hustle is a crime drama starring Christian Bale, Amy Adams, Jennifer Lawrence, and Bradley Cooper. Irving Rosenfield, a con man, and his seductive partner Sydney Prosser are forced to work with FBI agent Richie DiMasio when he uncovers their con operation. Richie has his sights set on Carmine Polito, a passionate but volatile New Jersey politician. Carmine is determined to help the people of New Jersey but is caught between the con-artists and the feds. Irving's unpredictable wife Roselyn threatens to overturn the whole operation with her big mouth, and Richie's overzealous attitude pulls Sydney and Irving into a dangerous world of politics and the mafia.
Review: 
American Hustle will probably be nominated for Best Film of the Year, and honestly, it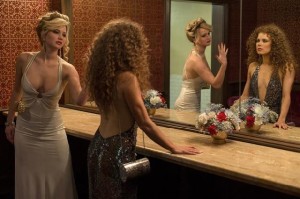 has a big chance of winning. The movie represents what movie watching should be—an experience. The film is a funny, fast-paced, and emotionally charged journey from start to finish. The story is extremely well-written and the acting is incredible. Every character has an angle. In some way or another, each character is a con-artist, so no hero exists—not really—which makes for an intriguing plot.
Remember, the movie is rated R for a reason. Expect quite a bit of language and sensuality. The movie takes place in the late 1970s and early 1980s which was known as a time of "sexual liberation." During this point in history, traditional codes for relationships and sexual behavior were challenged. Public nudity, contraception and the pill, premarital sex, alternative forms of sexuality including homosexuality became normal, and abortion was legalized. Let's just say the movie accurately represents this time period and this movement.
Overall, I give the film 10/10 stars. Smart casting, smart directing, character driven, and incredibly well-written. American Hustle is intelligent film making at its best.